Since February 2020 Google Chrome browser will not allow insecure content (not using the HTTPS protocol) to be served to end users. Therefore most radio stations on filtermusic (and other radio drectories) appear broken. Do the following to enable all radio stations to be played by Google Chrome.
Click the lock icon next to the URL

Click Site settings on the popup box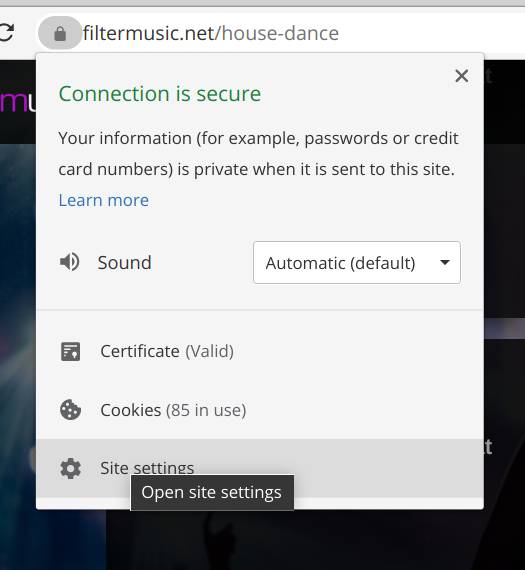 At the bottom of the list is "Insecure content", change this to Allow

This change applies only to filtermusic.net - it will not apply to all websites you visit, so there is no risk altering this configuration.
The below screencast shows exactly this.